Starting School Early
Even though the change has been around for four years, our school schedule is still a source of frustration. Students complain that because we end school early and start school early, we miss out on the nicest days of the summer and spending time with our friends or family that have the typical school schedule: where school ends in June and begins in late August. We know what most students have to say but do teachers miss out on anything ?
We miss out on…family time.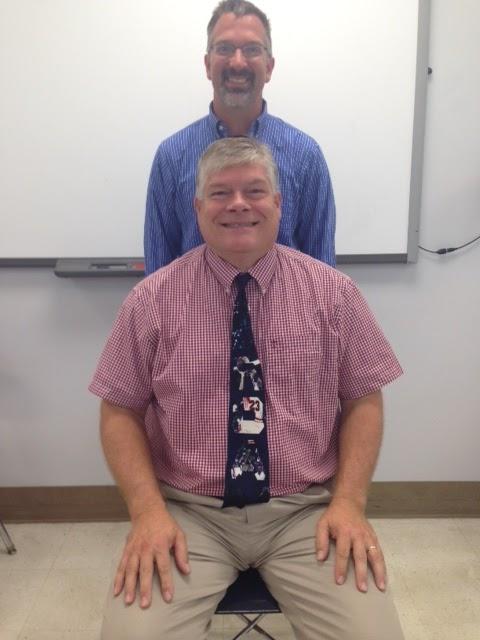 Joanna Leski
Mr. Mark Reeves and Mr. Brad Henning are both a part of the science department at East Leyden and are commonly recognized by students for having positive attitudes and never complaining. And they don't complain, much, about this schedule.
Although Mr.Reeves does miss out on going to Lake Michigan and wave running the last two weeks of August. While Mr. Reeves misses out on a few relaxing days at the lake, Mr. Henning misses out on some of the simpler pleasures of life. The schedule his children and wife have is about two weeks apart and during these two weeks Mr. Henning misses out on "daddy day care": driving his children to school, taking them to the park, and simply just being able to talk to his toddlers.
"If we were single, we wouldn't care. But now it's not about us, it's about the children," Mr. Henning added. Even though both teachers agree that the schedule change benefits us educationally, they do admit that they miss out on some family time because their schedules vary from the schedules of their loved ones by almost two weeks.
We don't miss out on…educational benefits.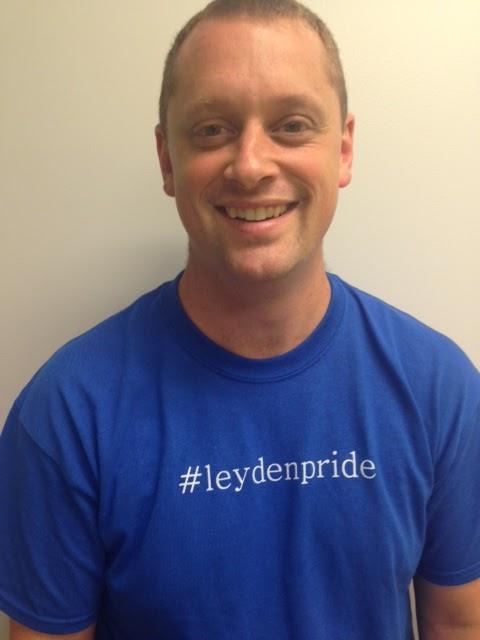 Principal Mr. Jason Markey explains that the schedule was changed in order to "benefit Leyden students educationally." Before the change, students would go on winter break for two weeks and then when they would come back to school, they would have to take their finals on information they most likely forgot about in those two weeks. This change always gives students more time to prepare for their AP exams and gives us a college or university schedule approach. At home, Mr. Markey plans to adjust to the new schedule. Previously, he used to take his trips in August, and now he takes them in July. Fortunately, Mr. Markey does not miss out on any family time. The school his daughter attends starts school just a few days later than Leyden. "If my daughter went to a CPS school, I probably would have a different opinion, and I would actually miss out on family time," Mr. Markey admitted.
We miss out…a teensy weensy bit.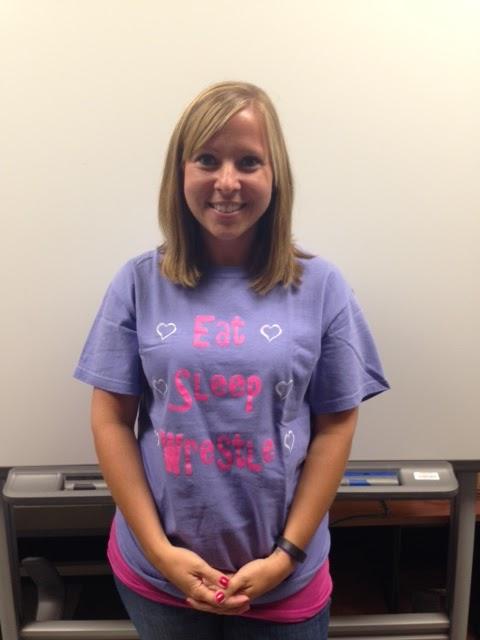 Joanna Leski
Family and consumer sciences teacher Mrs. Jennifer Maldonado does not mind the schedule change because either way she looks forward to coming to school and seeing her students who are eager to learn. The schedule Ms. Maldonado's children have vs. her school schedule means that they lose about two weeks at the beginning of the year and the end of the year together. When Ms.Maldonado starts summer vacation while her children are still attending school, and when she is attending school her children are still on summer vacation. "The change does not affect me too much though. I don't regret missing some time with my children because I know my husband is taking good care of them, and I get to see my other children A.K.A. my students."
We do not miss out…with proper planning.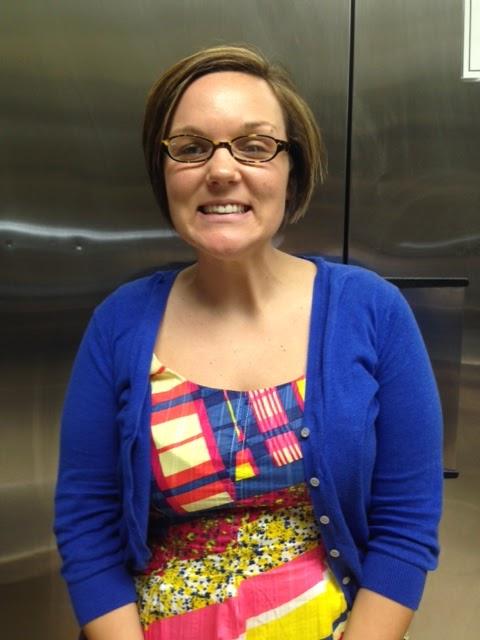 Joanna Leski
Ms. Nicole Sweeney is a culinary teacher at East Leyden. Being a culinary teacher, Ms. Sweeney knows the value of time management and being prepared. She does admit that at first the schedule change required her to make a few adjustments, but now four years later Ms. Sweeney knows that she must plan accordingly to make the most of her summer. "I get the schedule for the upcoming year the year before, so I have a lot of time to plan for the upcoming summer," she explained. The change does not bother her at all now that she's fully adjusted. The only thing she feels that both students and teachers miss out on is that the weather is significantly nicer when we are back to school compared to when we first start summer. Ms. Sweeney added, "The weather is the only problem, but I think most students would rather be here than at home because they're bored at home anyways."
Joanna Leski, Reporter
Joanna is very excited to be a staff member of "The Talon" this school year. She is looking forward to writing about anything interesting that's happening around Leyden and adding it to this website for everyone to read. There are a lot of interesting...