The Sisterhood of the Swimming Suits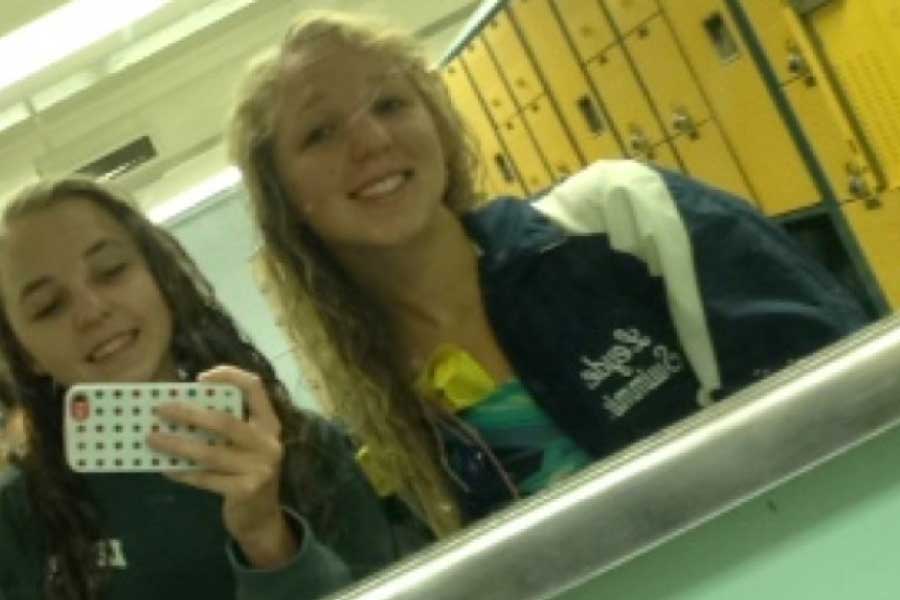 Senior Maja Bulka can't wait to celebrate her version of early Christmas! For Bulka, it's when she puts on the swimsuit and competes at Sectionals after tapering. It's an annual affair for all swimmers, when they feel stronger and plan for faster times. This year, Bulka's senior Sectionals will be a family affair.
Bulka is joined by her two younger sisters, junior Ada and freshman Olga. They've swum together their whole lives, but having her two younger sisters with her on the high school team is very special. As sisters, they always had a lot in common, so when it came to picking a sport, it was no different. Swimming is just another activity that they added to the long list of things they enjoyed doing together.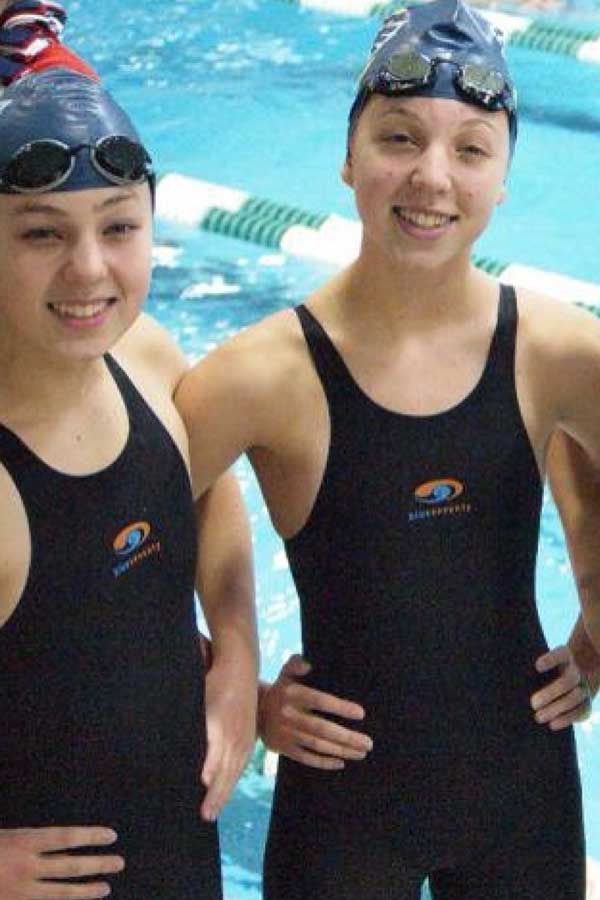 But the age difference caused a split for a couple of years. Olga said, "I feel like when Ada went to highschool and Maja became a sophomore while I was just beginning 7th grade was the gap where I wasn't as close with them, and now we're all back together again and closer than ever."
The competitive nature of swimming keeps them close for long hours.  They all wake up at 6 a.m. to go and swim and practice or have meets each day.
And it's paying off. Ada has been swimming ever since third grade, and has already broken two school records. Their closeness is a key motivator. Some ways in which the Bulka sisters are able to stay motivated is by listening to their teammates cheer on the sidelines for them, trying to keep up with their sisters, and always trying to keep in mind that there will always be people to beat. "I remind myself swimming isn't unique only to our school," said Maja.
For the infamous Bulka sisters, it's not all about the swimming, it is also about the stories and memories they have come by while being on the swim team together. Teepee-ing the coach's house was one of their favorite traditions that they have developed over the years. "The girls on the swim team have some of the most insane traditions and probably have the most fun out of any of the sports teams at Leyden," said Maja. From sectionals, to breaking records, to teepee-ing the house, nothing can separate the Bulka girls of swimming.